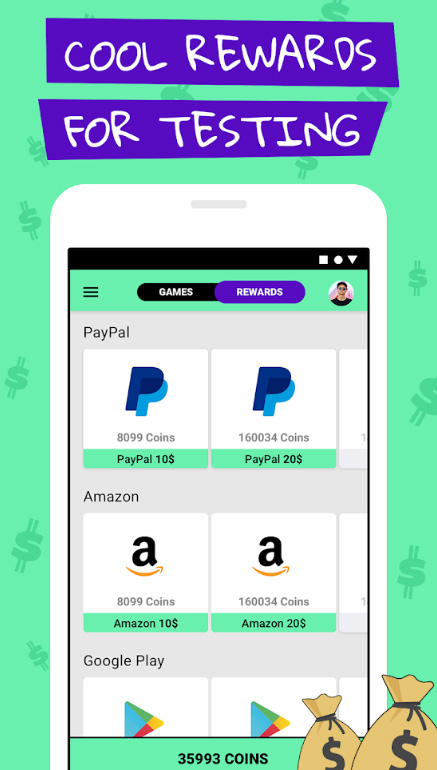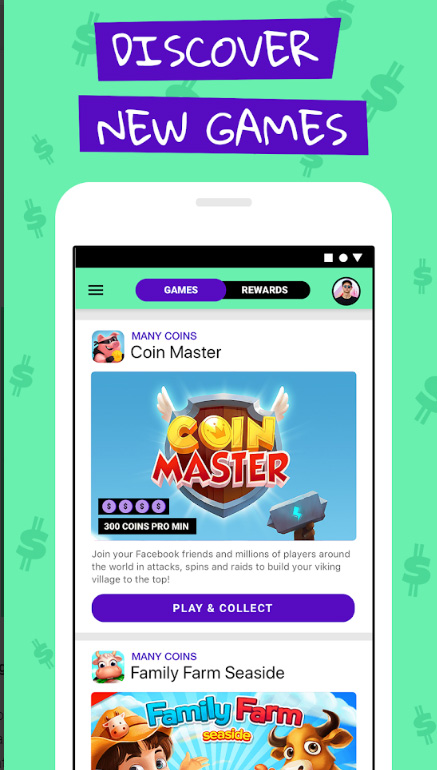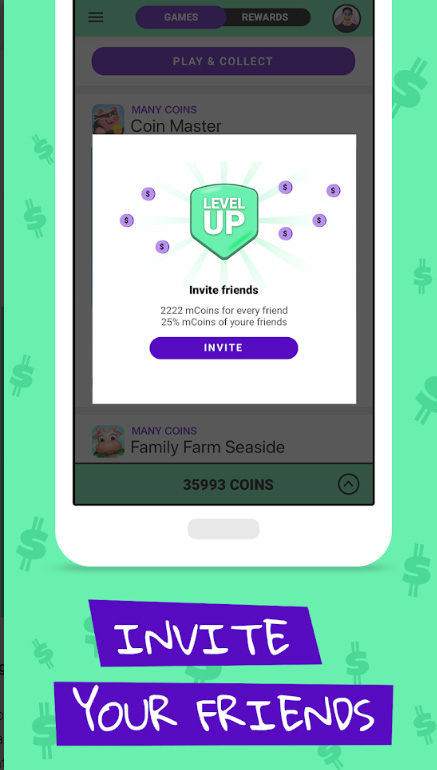 Money RAWR Version: 1.7.0-MoneyRawr
Application Description:
Find the best new apps and games with Money RAWR!
The best app recommendations just for you! No more searching for apps & gaming! Money RAWR recommends games and apps that match your preferences – at no charge. If you try them, you'll get a small reward. Strategy games, brain teasers or action gaming, we recommend gaming apps that really suit you! MoneyRawr suggests new games to you based on your peer group's preference, and Money Rawr pays you to play them! Each day, it'll suggest new games that you might like, and it's up to you if you want to download and play.
It's free to use, so you can try it out and see if you like it
It's easy to use, just download games and play
Earn more rewards the more games & length of time you play
No more searching through Google Play to find new games
If you spend a long time playing games on your phone, you might as well get paid for it! It's free to download and easy to play.
Money RAWR is simple, totally free and we tailor recommendations to what you like. You will find the right games for you for free. The best part is, you earn gift rewards!
MoneyRawr introduces you to free mobile games, and by downloading them, and playing them, you'll get great cash rewards. If you just play games on your phone, you can now get paid for it.
Redeem for the following:
Paypal Cash
Amazon.com Giftcard
CVS Giftcard
Walmart Giftcard
Chipotle Giftcard
Google Play Giftcard
Burger King Giftcard
Download Money RAWR now for free, get custom app recommendations and exchange your collected points (mCoins) for great gift rewards! It's as easy as that! No other app makes getting free rewards easier. Of all the apps that pay you money, Money RAWR has the highest payouts, best rewards and best ways to earn bonuses. Enjoy fun apps and gaming while earning a reward!
How does collecting mCoins in Money RAWR work?
It's easy!
1. Download one of our recommended game apps for free and give it a try.
2. For each app recommendation you try out you will get mCoins. The longer you actively use an app, the more mCoins you will get, and the bigger the gift & reward!
3. Exchange the mCoins you have collected for your favorite rewards like real money or gift cards for Amazon, Google Play and more!
With Money RAWR, you will get app recommendations based on your interests and on apps that you have already installed. Of course all apps that we recommend are FREE OF CHARGE and offer gifts and rewards for trying them!
Sign up for Money RAWR, collect your first mCoins and grab your reward! With our app recommendations you will not only discover exciting game apps, by trying out these free apps you will also get great rewards. Earn real money with the best free rewards app!
Your friends also want great gift rewards? Invite them with our invite code and earn bonus mCoins. Start right away and get rewards for discovering and trying complimentary games and apps. Rewarding has never been easier, and gaming with friends has never been so fun!
- Great app recommendations – 100% free of charge and tailored to your taste
- Have fun and simplify your daily routine by using the apps
- Exchange your collected mCoins for great rewards
- Rewarding you for discovering cool apps!
When you download Money Rawr, you'll see a screen of available games and each will say how rewarded you'll be. When you're playing the games, you'll see exact amounts pop up. When you collect enough, you can redeem for Paypal cash or giftcards. The earliest you can cash out is 50 cents but you're welcome to accrue more for a bigger cash out. Yes, you're getting paid for playing games!

Money RAWR 1.7.0-MoneyRawr Change log
- Fix a bug that prevented the list of featured apps from refreshing after installing an app
Application Permissions
- Device & app history
- retrieve running apps
- Contacts
- find accounts on the device
- Identity
- find accounts on the device
- Wi-Fi connection information
- view Wi-Fi connections
- Device ID & call information
- read phone status and identity
- Photos/Media/Files
- read the contents of your USB storage
- modify or delete the contents of your USB storage
- Storage
- read the contents of your USB storage
- modify or delete the contents of your USB storage
- Phone
- read phone status and identity
- update component usage statistics
- receive data from Internet
- full network access
- use accounts on the device
- pair with Bluetooth devices
- prevent device from sleeping
- view network connections
- run at startup
- control vibration
Conclusion
To conclude Money RAWR works on Android operating system and can be easily downloaded using the below download link according to Freeware license. Money RAWR download file is only 17.5 MB in size.
Money RAWR was filed under the Entertainment category and was reviewed in softlookup.com and receive 5/5 Score.
Money RAWR has been tested by our team against viruses, spyware, adware, trojan, backdoors and was found to be 100% clean. We will recheck Money RAWR when updated to assure that it remains clean.
Money RAWR user Review
Please review Money RAWR application and submit your comments below. We will collect all comments in an effort to determine whether the Money RAWR software is reliable, perform as expected and deliver the promised features and functionalities.
Popularity 10/10 - Downloads - 57 - Score - 5/5

Softlookup.com 2021 - Privacy Policy
Category:
Entertainment
Publisher:
Money RAWR Company
Last Updated:
06/04/2019
Requirements:
Android 4.1+
License:
Freeware
Operating system:
Android
Hits:
3548
File size:
17.5 MB
Name: *

E-Mail: *

Comment: *