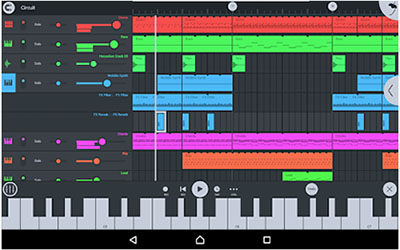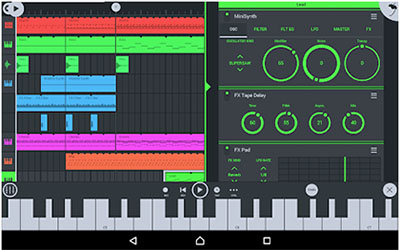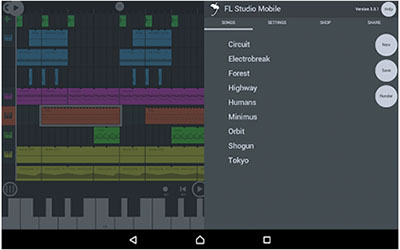 Create and save complete multi-track music projects on your mobile Phone or Tablet (Android, iOS or Windows). Record, sequence, edit, mix and render complete songs.
Application Description:
App Overview
FL Studio Mobile 3 is a complete music production environment that works as an App on Android, iOS and Windows platforms plus as an FL Studio native plugin. In this way you can work on your mobile projects while on-the-go then continue in FL Studio and take them to the next level.
FL Studio Mobile is designed to work on any screen from the size of a phone to TV sized touch-monitors. Each FL Studio Mobile 3 Playlist track has an associated 'Rack'. This can contain any number of instrument AND effects plugins. The only limit is your CPU power. There are now also automation-clip style tracks that can be edited just as you can now in FL Studio for the desktop.
FL Studio is a complete software music production environment or Digital Audio Workstation (DAW). Representing more than 20 years of innovative development it has everything you need in one package to compose, arrange, record, edit, mix and master professional quality music.
Key Features
- High quality synthesizers, sampler, drum kits & sliced-loop beats
- Step sequencer for fast percussion programming
- Configurable virtual piano-keyboard & Drumpads
- Class compliant MIDI controller support. Play instruments and link to knobs/sliders
- MIDI file import and Export (Single-track or Multi-track)
- Audio recording, track-length stem/wav import
- Browse sample and presets with pitchable-preview
- Pan, volume, release and attack time configurable per instrument
- High quality audio engine (input/output latency depends on your device)
- Mixer: Per-track mute, solo, effect bus, pan and volume adjustment
- Effects include: Auto Ducker, Chorus, Compressor, Limiter, Distortion, Parametric Equalizer, Graphic Equalizer, Flanger, Reverb, High-Pass/Low-Pass/Band-Pass/Formant (Vox) Filters, Delays, Phaser and Stereoizer to enhance your mix
- Piano roll editor to enter notes & chords or to edit recorded performances
- Intuitive screen layout configurable to work with all screen resolutions and sizes.
- Save and load your songs, export to WAV and MP3
- Share your songs via Sync to other Mobile 3 devices / installations
- Load your projects in the FL STUDIO* FREE Plugin Version of this App# and take them to the next level!
- Wirelessly share project data with other FL Studio Mobile Android, iOS and Windows App instances.
- Full-screen DeX & Chromebook support.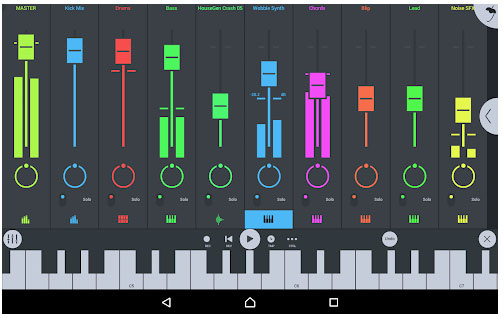 FEATURE HIGHLIGHTS
Advanced Sound Creation
Use high quality synthesizers and samples
Step sequencer
- Fast percussion programming
Touch controllers
- Configurable virtual piano-keyboard & drum pads
MIDI control
- Play instruments and link to knobs/sliders
Audio recording
- Capture live performances
Browser
Preview samples and presets>
High quality audio engine
Optimised for low CPU load
Mixer
- Per-track mute, solo, effect bus, pan and volume adjustment
Effects
- Auto Ducker, Chorus, Compressor, Limiter, Distortion, Parametric Equalizer, Graphic Equalizer, Flanger, Reverb, High-Pass/Low-Pass/Band-Pass/Formant (Vox) Filters, Delays and Phaser to enhance your mix
Flexible interface
Works with all screen resolutions and sizes from phone to TV
Export formats
- Save to WAV and MP3 or AAC
Easy project sharing
- Sync to other Mobile 3 devices / installations over your network
Use the FL Studio
- Use the FL STUDIO FREE Plugin Version of this App
Multi-platform
- Available for Android, iOS, Windows / Windows APP
Available as iOS (Apple), Android, Windows Phone, Windows App, FL Studio plugin. No matter where you start, fine tune or end your music project, Move your music between iOS, Android or Windows, and your project will look and sound the same everywhere.
Instruments
DirectWave: This is a sample player and is useful for traditional sounds such as Piano, Orchestra, Guitar etc. There are many included sample banks. Or you can purchase more from the in-app shop.
MiniSynth - Is a fully featured synthesizer with a low processor overhead and great sound. There are 1000's of patches available for it on the user forums or you can create your own.
GMS (Groove Machine Synth) - Is a multitimbral hybrid synthesizer & FX channel from the FL Studio (PC), Groove Machine plugin. Transistor Bass [in-App purchase] - Transistor bass is a monophonic bass-line style synthesizer for creating resonant-style basslines and leads.
Workspaces
Home Button - Load and save, MIDI input/s, CPU/Audio settings, Metronome loudness and Shop.
Playlist - Arrange Note, Automation and Audio Clips to create songs.
Rack - Add instrument and effects.
Main Mixer - Adjust levels, panning and solo.
Editors - Depending on the selected Clip in the Playlist. The appropriate editor will show here. Use the Piano roll, Automation and Wave editors.
Keyboard, Drumpads & MIDI Controllers - Depending on the track type, Drums or Notes, the appropriate controller will show here, keyboard or Drumpads.
Frequently Asked Questions
FL Studio Mobile closes without warning after startup
FL Studio Mobile needs access to the Internet once, for a few seconds, the first time is started after an installation or update. Otherwise it will close after a few seconds.
Make sure internet access (including Background Data) is enabled for your device AND any anti-virus programs you may be running are disabled, or explicitly set to allow FL Studio Mobile access to the internet. Then, start FL Studio Mobile. After this you can disable intenet and or background data.
Can't download, update or install FL Studio Mobile
Try each of these steps in turn and see if it resolves your issues:
First! Make sure you are connected to the Internet via WiFi with a good connection and at least 800 MB of data available to you. Some devices/carriers/App Stores will limit data download via cellular / mobile phone connections.
Reboot/Restart your device and make sure you are connected to the internet (check you can browse the web), and logged into your account on the device. Open the Google Play Store and check it recognizes your account.
Clear Google Play Cache - Open your device's Settings app Settings. Scroll down and tap Google Play Store Google Play. Tap Storage and then Clear Cache. Next, tap Clear data. Re-open the Play Store & try your download again.
Disable anti-virus. If you're using a security or anti-virus application please make sure to include an exception for 'FL Studio Mobile 3' if necessary. Disable it to check to see if FL Studio Mobile now works.
Update. Make sure you're using the most recent application version.
Clear the application data. Do this from Android 'Settings > Applications > FL Studio Mobile > Clear Data'. Note: This will not delete your Projects, downloaded content or application settings, only internal caches. Restart your device and test again.
Delete configuration files. Use an Android file browser to go to ../Storage/FLM User Files and delete default.state, recent.state and uiscale. Restart your device and test again.
From Android Settings > Apps > FL Mobile tap the top-right three-dots icon. Select Uninstall for all users. Then reinstall from the Play Store. Don't worry you won't have to pay for it again. Your project data should be untouched. However BACK UP YOUR DATA first. Info on where Your Files are here. Check for conflicting Apps. Terminate all running apps from the Android Task Manager.
Restart Google Play Services and the Google Play Store from Android 'Settings > Applications > Google Play Store/Google Play Services > Force Stop', then relaunch the Google Play Store.
This is the hard-core fix, it is the last resort when nothing else works. It will almost certainly fix any issues - 1. Reset your phone to factory settings. 2. Login to your Google Account. 3. Update Google Play. 4. Then install FL Studio Mobile
How do I save my project as an audio/music file?
Use the Save > MP3 or WAV on the Home Tab. Your audio file will end up in the FL Studio Mobile installation folder under ../My Tracks. If your operating system supports it, you can also choose other save locations.
How do I get the FL Studio Plugin version of the App?
The FL Studio Mobile FL plugin is included from FL Studio 12.4 onward. Check for updates to the plugin here. You need to have a version equal to, or later than that. FL Studio for desktop includes Lifetime Free Updates, so after you buy it, you will always get the latest version for free. Just like an App!
FL Studio Mobile 3 to FL Studio Mobile 2 Android downgrade procedure
- Note that FLM2 App is no longer supported and will eventually break as Android/Devices are updated.
- Browse to ..\Internal Storage\FLM User Files and back up this folder in its entirety to an external SD card or location!
- Delete FL Mobile 3 in the normal way (drag the FLM3 icon to the trash can, or delete button).
- Download the .apk file below and copy it to any folder on your device FLMA-209.apk
An Image-Line 'my account' page and official FL Studio Mobile program registration needed to download
- On your device, tap the FLMA-209.apk and it will start the installation process.
- FL Studio Mobile 2 should now be restored along with your user data. If you are missing any files just copy your backup folder contents to '..\Internal Storage\FLM User Files'
- From the Google Play Store, turn off Auto-Updates, otherwise FLM2 will be overwritten again by FLM3
Mobile 2 vs 3 project compatibility
FLM 2 projects will load in FLM 3, however we can't guarantee 100% identical sound. Yes, FLM3 has MiniSynth (plus Groove Machine Synth and Transistor Bass and many more FX plugins, which is the point) and it can load the same sample libraries.
How to register FL Mobile?
- Open FL Studio Mobile and tap the HELP button.
- Then tap Users & Support forums.
- You will be taken to our Login / Account creation page where we ask you to register your device to your Image-Line Account.
- After registration you will be sent to the user forum. This indicates you have successfully registered.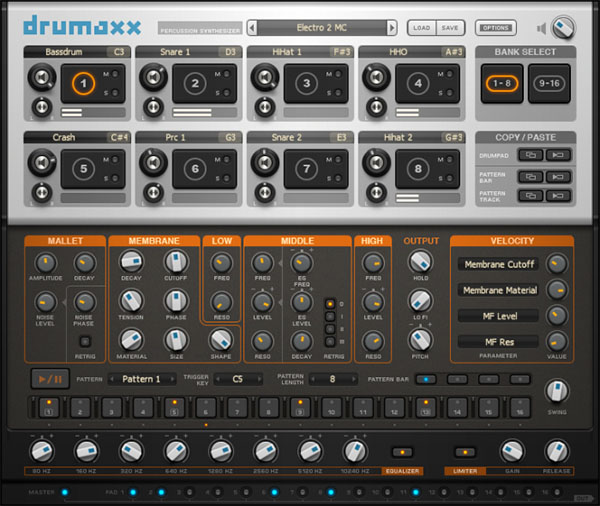 FL Studio Plugins
Autogun
Enter an amazing sonic universe, armed only with our free Autogun, search 4294967296 (Four Billion Two Hundred Ninety Four Million Nine Hundred Sixty Seven Thousand Two Hundred Ninety Six) presets for their acoustic potential.
DirectWave
DirectWave is one of the most complete VST sampler currently available. The demo's in this player are created using Varazdin Orchestral and don't come with DirectWave by default.
Drumaxx
The Drumaxx percussion modelling instrument gives you total control over 16 physically modelled drum pads that can be routed to independent outputs for external effects processing. 99.00 USD
Edison
Edison is a fully host-integrated audio editing and recording tool that loads into any VST compatible effects location and will then record or play audio from that position. 99.00 USD
Effector
Effector provides 12 performance oriented effects that can be used one at a time. The large center X/Y pad (X/Y parm knobs) can be linked to controllers for expressive control or used with a touch interface.
FLEX
FLEX is an advanced 'production focused' synthesizer built on Subtractive, Wavetable, Multisample, FM & AM synthesis. FLEX is free with all FL STUDIO editions
Gross Beat
Play with time! Gross Beat is a time and volume manipulation effect designed for repetition, scratching & gating effects. 99.00 USD
Harmless
Harmless is an additive synthesizer doing subtractive synthesis. Or if you prefer, a subtractive synthesizer powered by an additive synthesis engine.
Harmor
Introducing a powerful additive / subtractive synthesizer, image synthesizer as well as audio resynthesizer, Harmor.
Juice Pack
To expand your sound palette we offer a complete range of extra plugins, synths and effects. In Juice Pack you buy the VST plugin versions. The FL plugin versions are already included in all FL Studio versions.
Maximus
Maximus will deliver transparent peak limiting and volume maximization without coloration of the processed sound. Maximus excels equally well as a final mastering plugin or as a per-track effect.
MiniSynth
MiniSynth bridges the sonic gap between FL Studio for Windows and FL Studio Mobile (iOS,Android,Windows). It's included free with FL Studio. Great sounds made simple.
Morphine
Ever wanted to synthesize a sound but found it was impossible? With Morphine, no sound is too painful to recreate. Morphine is indeed a powerful pain killer!
NewTone
NewTone (editor) is a pitch-correction and time manipulation editor. Slice, correct, edit vocals, instrumentals and other recordings.
Ogun
Ogun can produce exceptionally rich metallic and shimmering timbres, although it's not limited to this genre.
Patcher
Patcher (Free) - Chain effects and or plugins to create complete chains that can be quickly loaded in new projects.
Pitcher
Pitcher (effect) is a real-time pitch correction and manipulation plugin. This time it gains a new user interface and more advanced features.
Poizone
Poizone is a subtractive software synthesizer designed to bring you professional quality results, without a learning curve that hinders your creativity.
Sakura
Sakura, the string physical modelling instrument. Like the transient beauty of Sakura (Japanese for Cherry Blossom), the sound of stringed instruments blossoms and fades.
Sawer
Sawer is a vintage modelling synthesizer, that cuts through the mix to deliver precisely articulated and punchy sounds.
Slicex
Slicex uses advanced beat detection algorithms to slice song/percussion samples into pieces and make them independently playable from the Piano roll or controller.
Sytrus
Hybrid Synthesizer - subtractive but addictive A disruptive innovation in software synthesis, nothing else compares to the diversity Sytrus packs. FM, RM & Subtractive synthesis - have it all!
Toxic Biohazard
Toxic Biohazard features a hybrid synthesis engine, combining the best of FM and Subtractive synthesis.
Transient Processor
A dynamics processing plugin Exclusive to FL Studio 12.3.1 and up!
Transistor Bass
A subtractive synthesizer plugin. Exclusive to FL Studio 12.3 and up! Get a bit of acid house into your songs.
Video Player 2
The Video Player 2 allows you to open and play video or flash files synchronized with your song. It is a very useful tool for those needing to synchronize a soundtrack with video content.
Vocodex
Vocodex is simply one of the best sounding vocoders on the market today. Try the demo and hear why Vocodex is the last word in vocoding.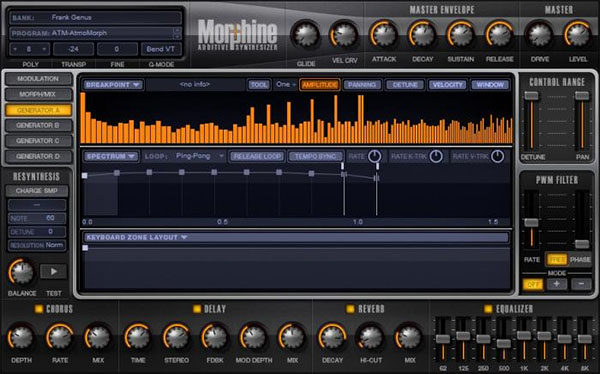 Other Versions
FL Studio Mobile for iOS
FL Studio Mobile for Windows
Application Permisison
This app has access to:
-----Photos/Media/Files
modify or delete the contents of your USB storage
read the contents of your USB storage
------Microphone
record audio
-------Storage
modify or delete the contents of your USB storage
read the contents of your USB storage
-----Location
approximate location (network-based)
------Other
modify/delete internal media storage contents
full network access
prevent device from sleeping
Google Play license check
access Bluetooth settings
pair with Bluetooth devices
Conclusion
To conclude FL Studio Mobile APK works on Android operating system and can be easily downloaded using the below download link according to Freeware license. FL Studio Mobile APK download file is only 2.2 MB in size.
FL Studio Mobile APK was filed under the Productivity category and was reviewed in softlookup.com and receive 5/5 Score.
FL Studio Mobile APK has been tested by our team against viruses, spyware, adware, trojan, backdoors and was found to be 100% clean. We will recheck FL Studio Mobile APK when updated to assure that it remains clean.
FL Studio Mobile APK user Review
Please review FL Studio Mobile APK application and submit your comments below. We will collect all comments in an effort to determine whether the FL Studio Mobile APK software is reliable, perform as expected and deliver the promised features and functionalities.
Popularity 10/10 - Downloads - 71 - Score - 5/5

Softlookup.com 2021 - Privacy Policy
Category:
Productivity
Publisher:
Developer
Last Updated:
10/15/2019
Requirements:
Not specified
License:
Freeware
Operating system:
Android
Hits:
2026
File size:
2.2 MB
Name: *

E-Mail: *

Comment: *