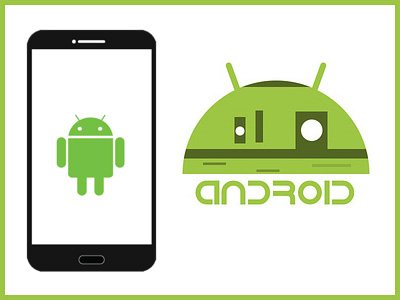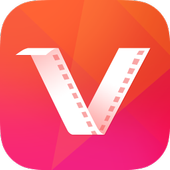 MP3PM | YouTube Music and Songs Downloader APK Free Download
MP3PM | YouTube Music and Songs Downloader
MP3PM helps you to download latest songs, albums, tracklists, soundtracks in MP3 or MP4 format. A quick and easy way to download youtube videos and convert to MP3 Music.
Application Description:
MP3PM Online Music Downloader
Listen to your favorite songs when looking for music, we have our own audio player to listen the songs, just press the play button after selecting the song. Save youtube music songs in MP3s files and on your mobile devices to play them in offline mode.
MP3PM music Converter is one of the top and free youtube video to MP3 downloader and converter from YouTube, soundcloud and other popular sites. Simply try our music downloader yourself. YMP3PM is your optimal choice for a reliable and free YouTube MP3 converter as it will download your MP3 music in no time.
The video downloader is fast and free online youtube to mp3 mpgun converter without any registration or limits to download videos from Youtube with the possibility to convert mpgun mp3 to mp3 or mp4 on the fly.
Whether you have Linux, MacOS, or Windows, Our app download can easily convert YouTube videos into the most popular formats with our MP3 converter. Simply use our app and paste the URL of your favorite videos into the YouTube music Converter and downloader and download high-quality tracks delivered straight to your desktop.
Mp3gun is powered with a built in searching engine that will let you search any video on YouTube. You don't need to have any YouTube URL. All you need is to start typing the video name and the auto complete feature will help you to perform your searching results.
MP3PM Popular music downloader
Feel free to use MP3PM free music downloader on any operating system. Enter the Youtube Video URL, in the Text box below and then click on Convert button to get your free mp3 music.
Copy your video or music link and paste it in input field to download
Choose MP3 / MP4 as the output format
Click on "Convert" button to start the conversion
The tool will convert your YouTube videos to MP3 / MP4 files
The Video Resolutions available are:
1080p (.mp4) full-HD
720p (.mp4) m-HD
360p (.mp4)
240p (.mp4)
144p (.mp4)
Audio Formats:
.mp3 .aac .ogg .m4a .wma .flac .wav
Video Formats
.mp4 .m4v .mov .flv .avi .mpg .wmv
By using our online tool you are accepting our terms of use. eb-share" allowfullscreen>
MP3PM Converter Features
The most fast YouTube downloader for videos is popular for its incredibly powerful MP4 converter and music download engine and its MP3 search function. You can download it to search for any song you'd like using keywords.
Find new love and old favorites among more than 1 million downloads of mp3. Download the music you love, and discover your top playlist, or create your own. Get everything you love from top 40 artists artists to unknown artists on all of your devices. Explore the endless videos that have touched people. Discover lists of self-made as well as professional videos that were created by people from all over the globe.
Make use of YOUTUBE MP4 video converter to cut and download videos to listen to the best free music online. You can also download music for free in MP3 format. The free MP3 download makes the process of downloading music as smooth as you could possibly expect. It is possible to download MP3 for free in a variety of tunes and download an entire collection of music of any artist that will surely save much time.
The easy MP3PM music downloading tool has an massive media library and evidently a plethora of English Songs, covering music of various categories and times to go. It is possible to find free music in a matter of minutes. You only need to enter the name, or an imaginative alias for the musician or the group in the string of pursuit. Prior to downloading, you will be able to listen to the music and ensure that it is the song you're looking for, download the mp3 to any device. The only thing you need to do is switch off for free MP3, enjoy the music using a simple player to download your favourite music, and be sure that it's speedy!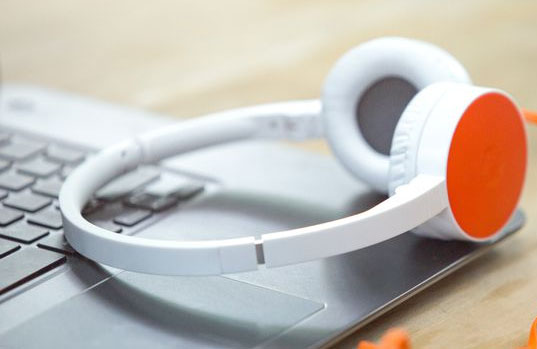 MP3PM Converter App
The application has an easy, but appealing user interface which displays all functionalities and features that are accessible. The free YouTube video converter downloads playlists, or specific videos in the list once you have pasted the YouTube URL into the designated field.The application allows users to download indexes of the list (simply enter the number into the field designated for them) and playlists in reverse order, or extract just the audio with no video. This option could speed up your download by up to 15x. The process can be stopped at any point by clicking the button designated for it or adding an additional link for downloading.
Our MP3PM converter app is compatible with MP3 format, so you don't need different third-party applications to convert tracks. As the goal is to download music that is able to listen offline however, it would have been ideal if the application the ability to download other formats also well.You must remember that the application permits you to download tracks at the highest quality. However, you are able to additionally specify the size of the files should you find that you're running out of storage space available within your drives locally. MP3PM offers you many options to alter the quality, particularly as the term "best quality" is a somewhat broad term.
Download Complete YouTube playlists. >All in all, if you are looking for a free mp3 download app that enables you to extract the audio from various YouTube streams so that you can enjoy it while driving, jogging or doing any activity away from the computer, then perhaps our MP3 downloader might be worth a try.
YOUTUBE TO MP3 downloader
- Type in your search query, choose the mp3 site sources you would like to search for or paste in a video URL/Playlist on and click the search button and you will get a list results matching your search query then you download the MP3 file.
- Enter the link to Youtube Video or playlist
- Optional settings: Download Only the Playlist or Download in reverse order or Download only MP3 audio (15x faster)
- Check Download Best Avaialble Quality (Large fie size) to get the best MP3 audio quality.
- Choose the Output folder or choose to auto create subfolders for playlists
- Click the download button and wait for the download to finish
Mobile MP3PM Downloader
If you're unable to save your file onto iPhones and iPads, or on iPods or iPads, then use a browser program such as Documents with Readdle. Through the browser of this app, you are able to download the files onto your device. A different option is to upload your file to a cloud storage and stream it there.
Documents from Readdle: File manager as well as a media player that works with iPhone, iPad, and iPod touch. An all-in-one place for all of your files. View, read, and listen and annotate virtually everything you need using your iPad or iPhone. Documents, files, books or any other content are available in Documents with Readdle. This is the ultimate Finder app for iOS that you've been looking for all your life.
App Store Editors' Choice across 70+ countries. The app needs iOS 11.0 or greater.
Documents is one of the best app on Your iOS device. It's the central hub of all your documents as it substitutes for document viewers pdf reader "read later" as well as a music as well as video player downloader of files, cloud integrator, and a myriad of other apps as only elegant application.
Attention to detail Unmatched stability and style is what distinguishes Documents from other apps that you can use on your iPhone and iPad. The app will be used continuously whether at work, home at university, or traveling, each all day long.
Have a look through the brief list of options you can do with the features Documents lets you accomplish. Documents is an application that can make the iPad as well as iPhone worthwhile!
MP3PM Tool is compatible with Windows, Mac, and Linux and is compatible with every internet browser, including Internet Explorer, firefox, Chrome, Safari and Opera. The saved MP4 files is playable by Android devices, phones iPod, iPad, and any other electronic device. Files are always converted to the top quality. The tool will convert only files with the length of two hours. This limit is essential, therefore the process of converting any file should not exceed two minutes. This tool is totally absolutely free and doesn't require the use of any program or registration.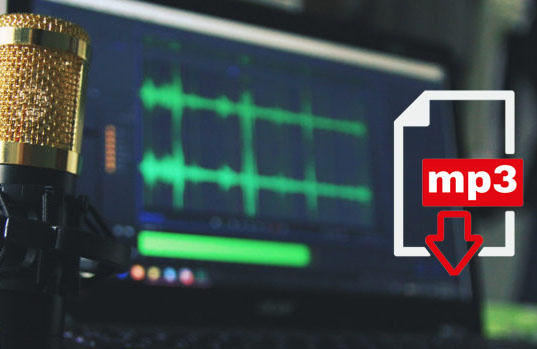 MP3PM App Alternative
When it comes to YouTube video downloader software for laptops, PCs and desktop users, WinX YouTube Downloader is one among the most effective alternatives that will meet our requirements. WinX promises to let users download video content from more than 300 streaming video websites as well as adult-oriented sites. It does exactly the job it claims to do with a simple user interface and operation: simply cut and paste the YouTube URL by hand, then select the desired resolution for downloading before it begins to take the video offline.
4K Video Downloader is extremely simple and easy to use program that has no unnecessary functions other than downloading videos. 4k Video Downloader features an intelligent mode. Once you've set it to it, you will be able to download videos with just one button, which can save you lots of time. One of the most interesting features about 4K video downloader is that it has a multi-lingual feature and cross-platform support, it supports Windows, Mac & Linux versions and can support various languages, including German, French, Spanish, Japanese and many more.
Do you need to install a desktop application to your personal computer to be able download YouTube videos? Not really, a website online is enough. It's true that it's Clip Converter is just one of those. It's a Web-based program and therefore, you're comfortable using it regardless of whether you're using Windows, Mac, Linux, Android or iOS user insofar that you've got a web internet browser.
The Clip Converter precisely the same thing as it's referred to. It supports a range of video resolutions, ranging from 480P up to 8K. And it does not require registration. But, it isn't able to download video files that contain music particularly those that contain a Vevo label. It also isn't able to download YouTube 60fps video in resolution over 1080 pixels. If I attempt to download an 8K video that has 60fps, it is smaller than that of the video that was downloaded using Gihosoft TubeGet. While the flaws aren't detracting from the Jade's beauty, Clip Converter is still one of the top YouTube downloaders on my list.
- MP3 Video Converter: You can convert video files to audio files (MP3, AAC) with various options ( bitrate, meta data). Simple video to mp3 converter app that you can install or your phone.
- HandBrake is a tool for converting video from nearly any format to a selection of modern, widely supported codecs.
HandBrake is Free Open Source MP3 Converter, that can Convert video from nearly any format and works on Multi-Platform (Windows, Mac and Linux)
- MP2MP3: It is a free MP3 Converter with ffmpeg library support, this MP3 converter can convert almost any video formats to mpeg4 and h264 videos, including asf, avi, divx, flv, m2v, m4v, mjpeg, mkv, mov, mpg, ogg, ogv, rm, rmvb, webm, wmv, dv4 etc.
- Free MP3 Converter: It is a Multi format MP3 Converter. Convert your audio and videos to MP3 or AAC. This beautiful app allows you to convert from any supported video format to any other video/audio format.
Supported audio formats : aac, ac3, mp2, ogg, wav, wma, flac.
-SnapDownloader is a desktop application that allows you to download videos from more than 900 websites, including popular platforms like YouTube, Twitter, Facebook, Vimeo, and Coub. You can download videos in various formats and resolutions, up to 8K. You can also convert videos to MP3, trim videos, schedule downloads, and use a proxy to bypass geo-restrictions.
-Airy YouTube's video downloader comes with an intuitive and simple user interface which allows you to download YouTube videos quickly. It is also compatible with your favorite browsers like Google Chrome, Firefox, Internet Explorer, etc. You can download video directly through YouTube. YouTube website.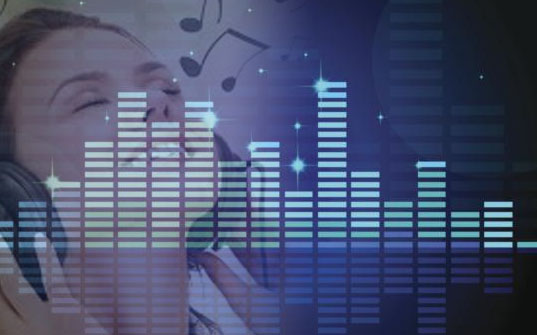 Vid2Mp3 Audio Format
- Vid2Mp3 supports MP3 & AAC Audio Formats
- Available Bit Rates are:
128k (CBR), 160k (CBR), 192k (CBR), 256k (CBR)
128k (CBR), 100k (VBR), 130k (VBR), 165k (VBR), 175k (VBR), 190k (VBR), 225k (VBR), 254k (VBR)
- Codec/encoding details
3GP Video Regular Quality => 3GPP(H.263/AMRNB) 3GP Video High Quality => 3GPP(MP4/AAC) 3GP Video Parts => 3GPP(H.263/AMRNB) 3GP Video Preview => 3GPP(H.263/AMRNB) MP4 Video => MP4(H.264/HEv2-AAC) MP4 Audio => MP4(HEv2-AAC)
- Videos not playing!
MP4 videos are encoded using H.264 Baseline Profile Level 3 video and HE-AAC v2 audio. Be sure that your PC and phone model supports these codecs. Alternatively you can use any video converter to convert your Audio and Video to the supported format.
MP3 Audio Bitrate
| | | | | |
| --- | --- | --- | --- | --- |
| Audio bit-rate | Single channel | Stereo/Mono | Intensity stereo | Dual channel |
| free | Yes | Yes | Yes | Yes |
| 32 kbps | Yes | No | No | No |
| 48 kbps | Yes | No | No | No |
| 56 kbps | Yes | No | No | No |
| 64 kbps | Yes | Yes | Yes | Yes |
| 80 kbps | Yes | No | No | No |
| 96 kbps | Yes | Yes | Yes | Yes |
| 112 kbps | Yes | Yes | Yes | Yes |
| 128 kbps | Yes | Yes | Yes | Yes |
| 160 kbps | Yes | Yes | Yes | Yes |
| 192 kbps | Yes | Yes | Yes | Yes |
| 224 kbps | No | Yes | Yes | Yes |
| 256 kbps | No | Yes | Yes | Yes |
| 320 kbps | No | Yes | Yes | Yes |
| 384 kbps | No | Yes | Yes | Yes |
High Quality Settings
High bit rate recording delivers better quality audio and takes up more space on your computer or mobile device, so you need to have high-quality headphones or speakers to notice the improved quality.
 
Enhanced Music
Standard Music/Mixed
Talk Radio
AAC Bitrate
(Adaptive Bitrate)
96 kbps
(256/128/64 kbps)
64 kbps
(128/64/32 kbps)
32 kbps
(56/40/24 kbps)
MP3 Bitrate
128 kbps
96 kbps
64 kbps
Sample Rate
44.1 kHz stereo
44.1 kHz stereo
22.05 kHz mono.
MP3PM | YouTube Music and Songs Downloader user Review
Please review MP3PM | YouTube Music and Songs Downloader application and submit your comments below. We will collect all comments in an effort to determine whether the MP3PM | YouTube Music and Songs Downloader software is reliable, perform as expected and deliver the promised features and functionalities.
Popularity 10/10 - Downloads - 3600 - Score - 5/5

Softlookup.com 2023 - Privacy Policy
Category:
Social Media
Publisher:
DStudio
Last Updated:
228/11/2023
Requirements:
Not specified
License:
Freeware
Operating system:
Android
Hits:
4149
File size:
23.93 MB
Name: *

E-Mail: *

Comment: *